About Us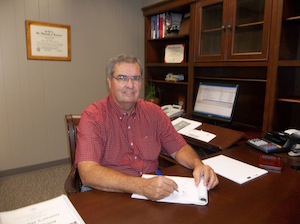 Charles Stanford entered the electrical distribution business after working several years for Square D. In 1976, he moved to Corinth, Mississippi, a small town in the northeast corner of Mississippi, and established Stanford Electric Supply.
Stanford Electric Supply began as a plumbing and electrical supply house, but eventually Charles decided to focus solely on the electrical supply channel. In 1985, Stanford Electric Supply outgrew its space and moved down the road to its current location at 2200 South Fulton Drive. In 1996, Charles decided to open a branch in his hometown of Jackson, Tennessee. In 2007, with a long overdue need for expansion, the Jackson branch moved to its current location at 757 Airways Blvd, and more than doubled its warehouse and office space.
Mr. Stanford has seen all four of his children return and work in the business. Stanford Electric Supply continues to be a family run business today, with the focus on providing the best possible customer service. Stanford Electric Supply services a customer base from the industrial, commercial, and residential sectors.